When I use the word "just", it is not figuratively. I really mean they are just expensive and nothing else - poor performance, bad design, their high price is just them being expensive for no reason, other than the label of high-end audio perhaps.
Take a look at this:
http://www.echoloft.com/cgi-bin/buysell2/YaBB.pl?board=diybuysell&action=display&num=1243141602
Would you pay $55 for this -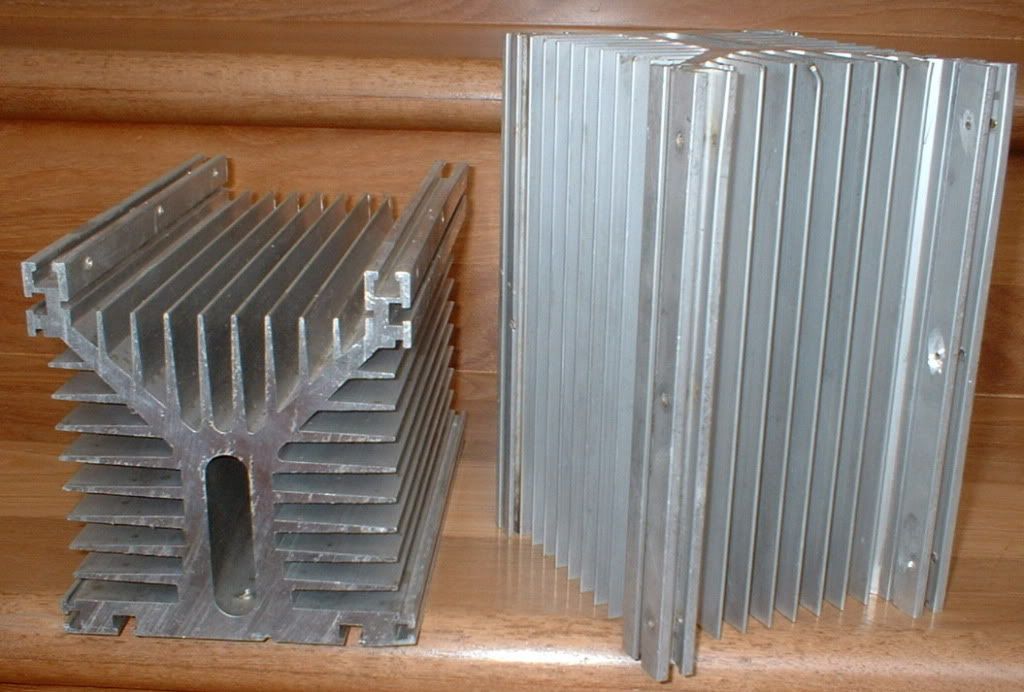 Or would you pay $55 for this:
The choice is clear.
Both heatsinks only has one flat side to mount onto the surface they need to cool. The Scythe Ninja may be harder to mount, but it has a much smaller base and can be used to cool chips sitting on the PCB directly without being obstructed by other components.