From diyparadise:
"If you look at Charlize's competitors, they are mostly built using thru hole components rather than surface mounted components. What's the big deal you may ask? It's not a big deal if you love a higher noise floor. You see, we build using the more difficult-to-handle surface mounted components for sonic reasons and not for ease of manufacturing."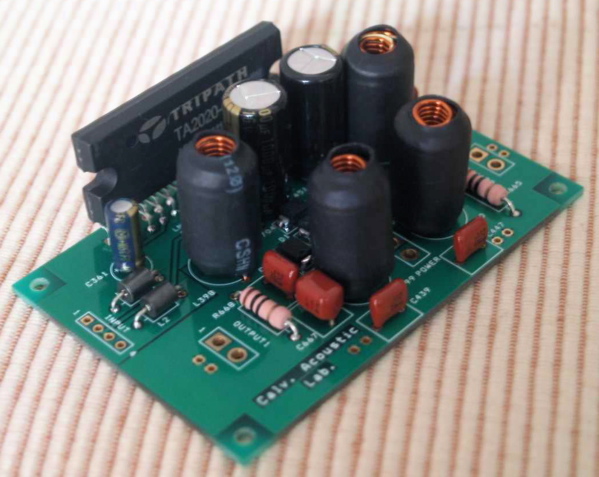 ...except that no part of your product is surface-mounted. Even the amp chip is thru hole.
Good job marketing department, for criticizing your own product.
Source